+
Start Your Path To Better Health!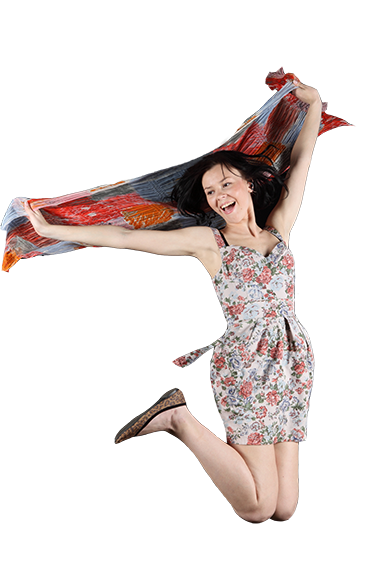 Through proper Chiropractic care. Reduce or eliminate pain, increase range of motion and improve the bodies communication network through proper alignment.

+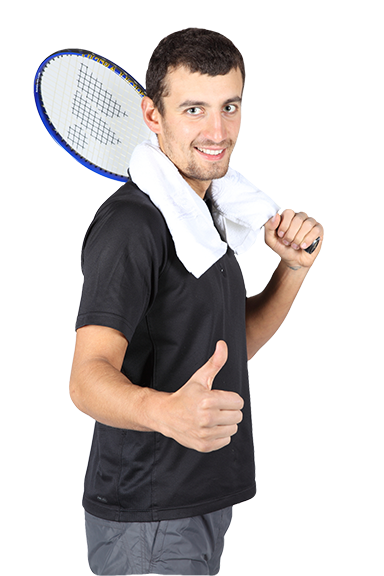 Say Hello To A Healthier You!
What does nutrition have to do with chiropractic care? The goal of chiropractic care is to help patients achieve total health and balance with their body, and as part of that goal we provide specific recommendations on nutritional supplements and healthy food choices.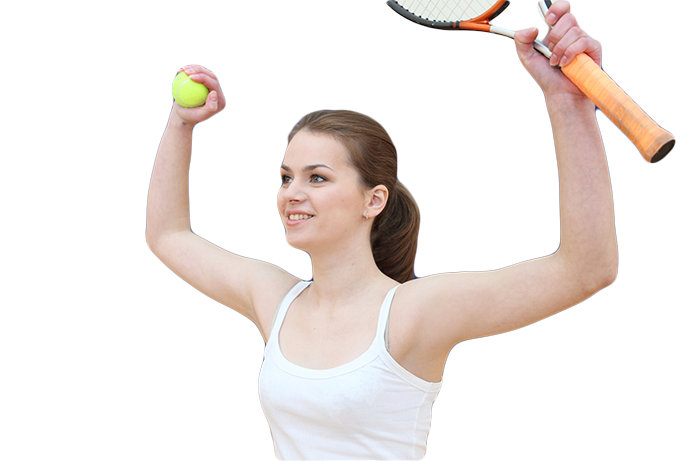 Start Today with Chiropractic Care!
+
Never in the history of chiropractic care have chiropractors been able to provide the level of help and expertise that is available today. Many of the newest chiropractic techniques are actually safer, more comfortable and more effective than ever before. As a chiropractor who cares about utilizing the most advanced chiropractic techniques, Dr. Symmank has over 25 years of training, expertise and experience in not only helping his patients get out of pain but also in obtaining their health and fitness goals.
In 2003 one of Dr. Symmank's mentors brought back a physical therapy device from Europe that would eventually change the way he practiced forever. This Fenzian device is a cutting edge version of the "Black Box or S.K.E.N.A.R device" used by the Russians in their initial space program, for their cosmonauts.
Dr. Symmank takes a "whole person" approach in chiropractic care, which means looking for the underlying causes of disease,
discomfort
, and
pain
, as opposed to just treating the symptoms. Mainly seemingly unrelated symptoms often arise from imbalances in the spinal column and Dr. Symmank will be able to determine the root of the pain and create a personalized chiropractic and wellness plan to suit each patient's individual needs.
---
A Chiropractor treats neck pain, back pain, knee pain, hip pain, shoulder pain, elbow pain and more.  The medical profession typically treats pain with drugs, which always contain side effects, just watch a TV drug commercial.  In Chiropractic, we treat the cause and not the symptom, and we do it mostly with our hands.  Chiro means "of the hands" and our hands are used to help to align the skeletal structure of the body.  When the body is in alignment, all of the nerves can allow proper communication from the brain to all points and back to the brain again.  When all of these systems are in alignment, you feel better and pains disappear. Many people are dealing with neck pain or back pain every day and it's simply a matter of getting your body back in alignment.  When your vertebrae are out of alignment, they can compress the disks that are between each individual vertebrate.  When the vertebrae bulge, they can press on the nerves that are the communication wires of the brain causing pain and creating a domino effect. Backpain can be the trigger to causing hip or knee problems.  If you have lower back pain, this can cause you to walk funny which can cause the hips to be out of alignment causing hip pain which can also cause knee pain.  The way to avoid these painful symptoms is to maintain proper alignment and a monthly chiropractic maintenance adjustment can help you to stay healthy.  If you're experiencing pain, then a Chiropractic exam should be your first thought.  Many patients experience relief after just a single treatment but don't think that a single treatment will solve the problem completely.  Patients need to follow the custom treatment plan that Dr. Symmank designs for them because this is the path to long term relief.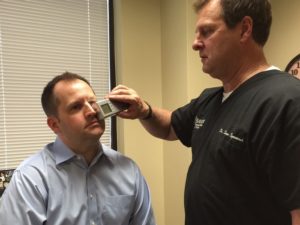 Chiropractic is done with the hands, however Dr. Symmank also embraces the latest technologies.  He was one of the first Chiropractors in the U.S. to use the Fenzian Device, which helps to speed healing. In fact, he is the only Chiropractor in Texas who is licensed to use the Fenzian.  Dr. Symmank has treated many of the professional athletes in the Dallas and Fort Worth metroplex so that they can heal quickly and get back to their sport.  Football players, basketball players, soccer players and others have all benefitted from the Fenzian Device in speeding up their healing process.  Matter of fact, the Fenzian device is being used by several Chiropractors who work specifically with professional athletes and sports teams across the nation.  It's a painless non-invasive electro-stimulation technology utilizing active biofeedback.  When it comes to healing quickly, there is nothing like it anywhere. [Read More Here…] Dr. Sam is a whole body Chiropractor, who takes the proper amount of time to evaluate, diagnose and treat his patients.  Every person is different, they heal differently, react differently to treatments and most importantly, they are people.  You must consider a person's feelings and concerns and Dr. Sam takes this to heart. Patients travel from McKinney, Denton, Lewisville, Plano and even much further to receive treatment for neck pain, back pain, hip pain, shoulder pain, elbow pain and more.  Chiropractic can be a solution for migraine headaches, allergies, sleeping disorders and treatments speed up the healing process from injuries.  As a former athlete and the father of some highly gifted athletic children, "Dr. Sam" as he is known to most, understands injuries better than most, and that's why so many of our local athlete's, both professional and amateur make it a point to seek out Dr. Symmank.  He understands the physiology and has seen most types of injuries before.  If you understand the issues of an injury and the pain, then you can give proper treatment and help to speed up the healing.  For an athlete, getting back to their sport as soon as possible is the goal. Many people today lead a sedentary lifestyle, sitting in front of a computer all day and not getting enough exercise.  Many of these folks are weekend warriors who may end up over doing it and experiencing various pains or injuries.  Sometimes it doesn't even seem like you've been injured, but a few hours later or even a day after they'll find that they have neck pain, lower back pain, shoulder pain or something else.  In many cases a simple adjustment will instantly relieve the pain however for complete healing, it may take more than just a single adjustment. Different areas of the body heal at different rates and people heal at different rate depending on how healthy you are.  For example, smokers heal slower than non-smokers, drinkers also heal slower.  If you are taking prescription drugs, some of these drugs slow down the healing process.  Your diet can affect how fast you heal, how much water you drink can affect healing.  Dr. Symmank understands these variations and can advise you of how you can improve your own body's healing mechanisms. If you're one of those people who suffers and in need of neck pain relief, back pain relief, lower back pain relief, hip pain relief, shoulder pain relief, elbow pain relief, migraines, allergies or any other pain, we would love to help you.  You don't have to continue suffering and Dr. Sam may just be your solution to living without pain. One of the best ways to learn about a doctor or treatment, is to check out their online reviews.  Read about the experiences that others have had and how they have experienced pain and if they now have pain relief from the treatment.  We would invite you to read our reviews on many of the review sites and compare those to any other practice, doctor or method available.  You'll find stellar 5 star reviews and many, many patients who are living a pain free life.  You'll learn that we don't keep you coming back for treatments unless it's necessary and that many reviews say that pain relief happened after a single treatment.  Imagine walking into our office and walking out feeling completely different!  Do your due diligence and read the online reviews to help you to make the best decision for yourself and your family.
---
………………………………………. 

                                                                                                                                                                                                                         Health Tip from Dr. Sam Symmank, D.C.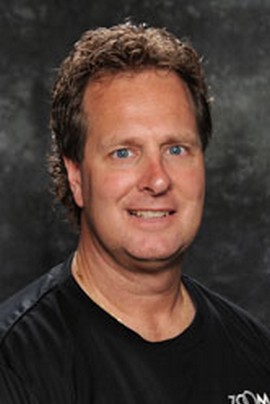 How to live a healthy lifestyle?
Eat right, stay away from sugary drinks and foods. Don't smoke and limit alcohol consumption. Exercise! Get out and walk to get your heart rate up and maintain good posture. Sit up straight, no slouching because this poor habit will cause you problems as you age. Then, make sure that your bones are in alignment through good chiropractic care. A healthy body takes some work, but living a healthy lifestyle makes it much easier!
Eat right and watch your sugar intake.
Don't smoke.
Get up and exercise!
Maintain good posture.
Limit alcohol consumption.
See your Chiropractor.
Chiropractic care helps your body to maintain proper is communication network allowing the brain to clearly communicate with muscles and organs keeping you in a healthier state. Chiropractors believe in treating the root of the problem rather than the symptom. I would be honored to help you to gain a healthier life through Chiropractic care!

Here's a Great 5 Star Review for Dr. Symmank!
Serving Patients in the Following Areas: